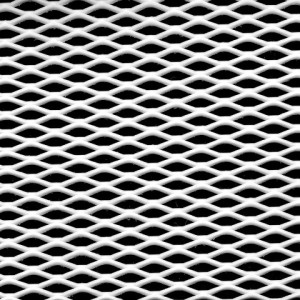 Expanded PTFE (Polytetrafluoroethylene) mesh is an excellent option for environments where other resins will fail. Whether facing extreme temperatures or highly caustic applications, PTFE provides superb chemical and temperature resistance.  Among the many advantages PTFE can provide are:
Suitable for use from -100°C (-148°F) up to 260°C (500°F)
Excellent chemical and solvent resistance
Non-toxic and inherently UV stable (UV radiation passes straight through causing no interactions).
Low-friction, high anti-adhesiveness
High dielectric properties
Made from resin that complies with FDA regulations for food contact
A great alternative to metal or fiberglass, our PTFE mesh is created using films extruded to exacting thickness specifications and then slitting and stretching (or expanding) those films to create a wide range of thicknesses and apertures. We can custom cut sizes to meet your individual requirements, as well.
Used in a number of applications and industries including filtration, automotive, and medical, contact us now to see how our line of PTFE mesh can work for you.