Another year, another emergence! In the spring of 2021, throughout the months of May through June, you can expect a large emergence of Brood X 17-year cicadas. The emergence will typically begin when the soil 8" beneath the ground reaches 64 degrees F, usually after a warm rainfall and once the trees have leaves.
You can expect this large outbreak in the states of Delaware, Georgia, Illinois, Indiana, Kentucky, Maryland, Michigan, North Carolina, New Jersey, New York, Ohio, Pennsylvania, Tennessee, Virginia, West Virginia, and Washington D.C.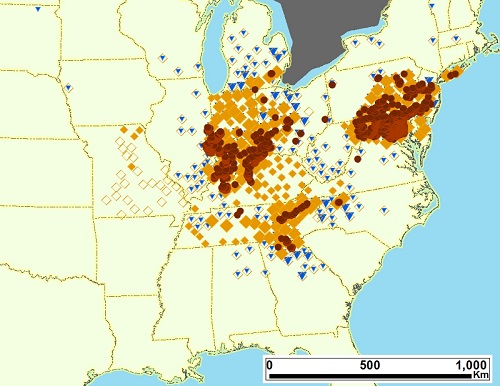 Cicadas are not harmful to humans but can cause significant damage to trees and shrubs when egg-laying females burrow into thin branches. We have the best solution for you to protect your trees, bushes and shrubs – Cicada Control Netting! Our Cicada Netting page lays out our prevention products. Our netting comes in ¼" hole openings and in rolls of 14′ wide by 50', 100' and 200' long. Below is an example of how one of our customers used our netting to protect their trees throughout the 2020 outbreak! Installation is as simple as wrapping or draping your netting around the area you would like to protect. Simply use zip ties to secure the netting together! Industrial Netting provides high quality zip ties available to purchase online for your convenience.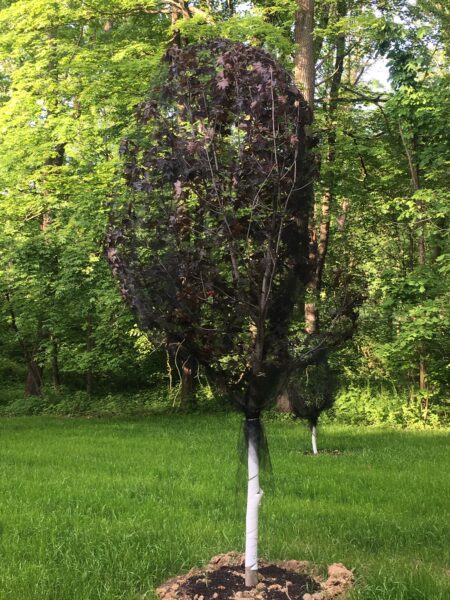 You can visit our Cicada Netting page to order or contact us if you would like other sizes or to see samples before purchasing. We are here to answer any of your questions! Industrial Netting offers next day shipment in easy to use package sizes but we recommend getting your netting early enough to install prior to the outbreak beginning.
Everyone in the areas of emergence – keep your gardens and trees protected this spring! Industrial Netting would love to work with you to make this happen!