The Pet Food Forum provides you with the ideal opportunity to network and gain insight into the latest research on pet nutrition, pet food market growth, pet food safety, processing, packaging and much more. It is located in Kansas City Missouri from April 23-25, 2018.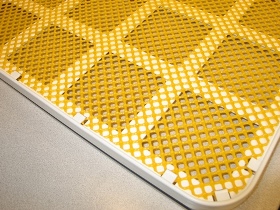 Industrial Netting will be at booth # 817 showcasing our Plastic Dehydration Netting used as a drying screen, tray, sheet, or rack liner for a variety of pet food products. Dehydration netting is BPA free and makes for a clean surface that allows air and liquid to circulate freely, while separating cuts and pieces throughout processing.
Come see Industrial Netting, again, at Booth # 817 to have your questions answered and to learn more about our Dehydration Netting.